Cool Bandannas from $12.00 $5.00 (AUD)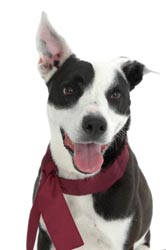 These bandannas are a strip of small grid squares filled with water crystals which are non toxic and feel dry on the skin,but are cool with the crystals, so lower body heat in hot weather.They are worn around the neck and have a tie at the front which can be loosely knotted. They are not machine washable,but can be hand washed with mild soap.Made from a cotton/polyester fabric they are excellent for keeping you or your pet cool on hot or humid days.
We have trialed them and they are absolute bliss around your neck on a hot day.People need the large size,but pets can use the small or medium sizes.
We are replacing stock and present stock needs soaking every 1-2 days instead of 3-4 days. Grab a bargain.